Our Counselors
---
MEET THE COUNSELORS OF DUGGAN THERAPY LLC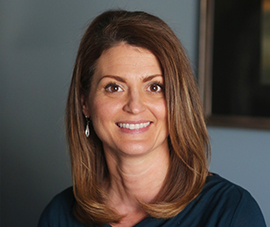 Laura J Duggan, LPC
laura@duggantherapyllc.com
Laura earned a Masters of Arts in Clinical Psychology from the Illinois School of Professional Psychology in Chicago, and a Masters of Science in Education from University of Dayton, Capital Branch. Laura began her work in a therapeutic day school in Chicago before returning to her hometown in 2003. There, she worked as an outreach counselor before moving into program management and development for Help Me Grow, a federal program aimed at helping children with delays and disabilities. Laura has been a consultant to the county and community mental healthy agencies in the Columbus area. She has co-authored Two to One; Biblical Principles of Marriage and co-facilitated half a dozen marriage groups using this curriculum. Additionally, Laura has developed Love and Limits, A Biblical Parenting Guide. Laura has 15 years of experience working with individual, couples, children, teens, families, and workforce. She is dedicated to helping binding the broken hearted, setting captives free and bringing light into the darkness (Isaiah 61:1)
---
Timothy M Duggan, LISW-S
Timothy earned a Master of Arts in Theological Studies from Assemblies of God Theological Assembly in Missouri, and a Masters of Social Work from The Ohio State University. Timothy began his career as a Youth Pastor before moving to Columbus in 2000 where he became a Licensed Social Worker. Timothy has more than 12 years of social work experience, currently specializing in geriatrics and senior disability. He is committed to helping people find their identity in Christ.
Timothy and Laura have been married for 14 year, have three children and live in Pataskala, Ohio. They are living testimonies of God's love and faithfulness.
---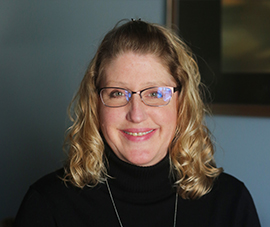 Melani Miller, LPCC-S
melani@duggantherapyllc.com
Melani aims to instill the hope that change is possible and assist each child, adult or family to make that change happen. She does this by creating a safe and supportive environment where individuals and families feel comfortable talking about their lives openly and freely. Melani utilizes a solution-focused, strength-based, cognitive behavioral approach in therapy to address each individual's unique issues and specific treatment needs.
Melani earned a Bachelor of Arts in Psychology from Wittenburg University and a Masters of Arts in Education from The Ohio State University. After a year of working with adults with addiction in Marion, Ohio, Melani moved to Columbus and worked 20+ years at Nationwide Children's Hospital Behavioral Health treating children, adolescents with mood disorders and behavioral issues plus the parental figures that love and care for them. Melani provided prosocial and emotional consultations services within several schools in the Columbus area and taught several types of education groups, focusing on ADHD and positive parenting skills. Melani has a passion for assisting children and adults thrive through any challenges in their life. Melani believes "I can do all things through Him who strengthens me." (Philippians 4:13)
---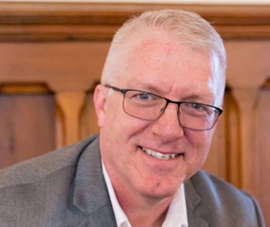 Bradley K Fox, PhD
drfox@duggantherapyllc.com
Dr. Fox is a licensed Clinical Psychologist (OH License #6405) who earned his Master of Arts and Doctor of Philosophy in Clinical Psychology from Rosemead School of Psychology in La Mirada, California. After spending one year working in a private psychiatric hospital in Pennsylvania, Dr. Fox moved back home to Ohio where he began his clinical career in a community mental health center in Wooster working with adults and adolescents.
Over the years, he has provided counseling/psychotherapy to youth, families, and adults in a variety of settings, taught a variety of classes at the university level, served on various county-wide crisis response teams, consulted with law enforcement, military personnel, churches/parishes and schools, and provided educational seminars on numerous topics.
With over 25 years of clinical experience, Dr. Fox particularly enjoys working with teens and adults to help them address emotional/behavioral difficulties, strengthen their relationships, and support growth in their spiritual faith. His style/approach often seeks to combine insight-oriented therapies (Gestalt, Psychodynamic), basic cognitive-behavioral concepts, and humor from a relaxed and strengths-based perspective. Dr. Fox believes "The Lord in near to the brokenhearted, and saves the crushed in spirit" (Psalm 34:18)
---
M. Denise Chambers, MSW, LSW, LICDC
denise@duggantherapyllc.com
M. Denise Chambers is a licensed social worker who earned her Bachlor's degree from Capital University in Bexley, Ohio and her Master's from The Ohio State University. Denise has dedicated her last 10 years to restoring individuals with severe mental health and various addictions. Additionally, Denise has worked with individuals navigating their end of life experiences with Zusman Hospice. She has worked in various residential treatment centers, partial hospitalization programs and intensive outpatient programs. Denise uses a robust therapeutic approach that starts where the individual is at and helps them work through their spiritual, emotional and relational goals.
Denise in her core is a caregiver that she has shared with her three children, grandchildren and pets. It is this core that is the impetus for her longing to see individuals restored. She will remind you that "When you pass through the waters, the Lord will be with you; and when you pass through the rivers,they will not sweep over you. When you walk through the fire, you will not be burned; he flames will not set you ablaze." (Isaiah 43:2)
---
Duggan Therapy has two location:
Our home office is in Westerville located next to Blendon Woods at 5027 Pine Creek Drive, Westerville 43081.
Our satellite office is located in Pataskala across from the High School inside of Impact City Church 8577 Watkins Road, Pataskala 43062.